COVER STORY: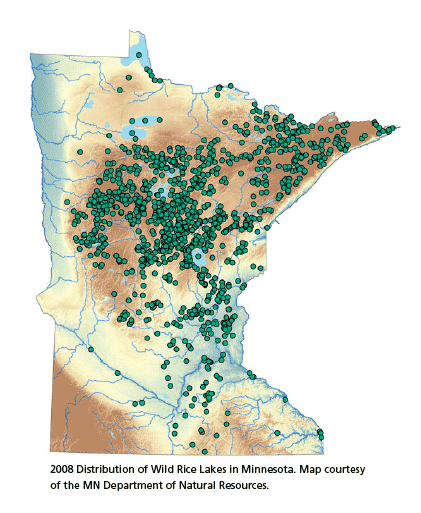 Protecting Our Wild Rice Heritage
By Alissa Johnson
Evaluating Minnesota's water sulfate standard for wild rice.
The Minnesota Pollution Control Agency is reviewing its standards for protecting wild rice in Minnesota. With funding from the Minnesota State Legislature, the agency conducted a two-year study to determine how sulfate—the presence of which in water has been linked to an absence of wild rice—and other chemicals affect the health of wild rice. The MPCA will ultimately use the findings to assess whether the sulfate standard for water needs adjustments—a question that bears important merit in the context of proposed mining operations… Read More >
Mining and Manoomin
By Greg Seitz
The issue of sulfate pollution and wild rice is particularly sensitive because of rice's iconic role in Minnesota. It is the state's official grain and a food staple for many, and it's a big reason the Ojibwe people call the western Great Lakes their home… Read More >
Celebrating 50 Years of the Wilderness Act
By Bob O'Hara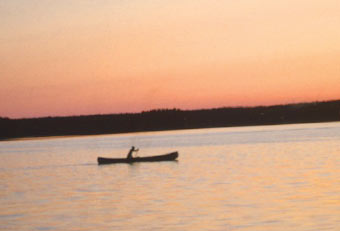 I doubt I fooled my parents much when—in the 1950s, at the age of 13—I hid under the covers with a flashlight reading Sig Olson rather than sleeping. As an environmental writer, Sig was a great wordsmith. He not only loved wilderness, he took you there with him through his stories of traveling northern Minnesota and Canada by canoe. I had only limited exposure to day trip canoeing through scout camp. Sig created a desire in me that I needed to fulfill: visit the region myself…Read More >
Fostering Growth and Sparking Curiosity in Youth
By Adam Maxwell
During the summer of 2013, I spent my time leading wilderness trips for Camp Lincoln in Brainerd, Minnesota. Camp Lincoln is one of the oldest traditional summer camps in Minnesota. It hosts over four hundred campers each season, with campers generally staying at camp for a four week session. Some of the most popular activities at camp are archery, horse riding, fishing and swimming, as well as traditional athletic sports. However, a summer at camp is not complete without a journey into the wilderness; it serves as a means for campers to learn in small groups by challenging themselves and engaging with the natural world…Read More >
Namakan River Dam Proposal Back on the Table
By Greg Seitz
A dam that would be built between Quetico Park and Voyageurs National Park has new life, but may also have hit a final roadblock. Ontario's government has turned down a request by the Lac La Croix First Nation to pay $16 million to connect the dam to the electrical grid, which proponents say is necessary to make it financially feasible…Read More >
Board Member Profile:
Nell Smith Board member since 2007
Book Review:
The Wilderness Words of Stephen Wilbers
By Greg Seitz
There is the Boundary Waters, there are the people who go there, and at the intersection of those two is where canoe country exists.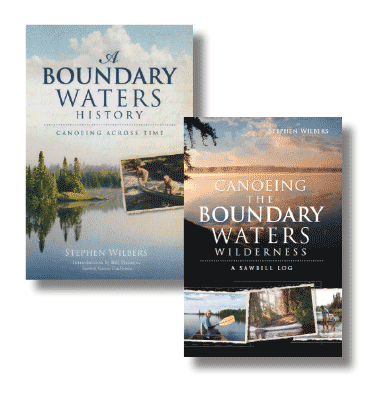 Because, though wilderness is a place where "man himself is a visitor who does not remain," we experience it as humans, perceiving it with our subjective senses, through the lens of our own personal histories. So it is natural how Stephen Wilbers joins his stories to the land in A Boundary Waters History (History Press, 2011) and Canoeing the Boundary Waters Wilderness: A Sawbill Log (History Press, 2012)…Read More >