The National Park of Minnesota's north woods celebrates the Park Service's Centennial.
One hundred years ago this August 25th, President Woodrow Wilson signed into law the National Park Service. For the century since, the agency has managed an ever-growing roster of places deemed worthy of perpetual protection. There are mountains and deserts, coasts and ocean, lakes and rivers.
Minnesota's only National Park is comprised of wild woods and waters.  Voyageurs National Park's big lakes and roadless forests were set aside in 1975 to recognize its beautiful north woods scenery, geologic features—including some of the oldest rock in the world—and the history of the French-Canadian canoe paddlers and fur traders called voyageurs, who criss-crossed the region 250 years ago.
While visitors need a boat to access most of Voyageurs, part of its appeal is the diverse ways visitors can and do experience it. There are the park tour boats, big-lake kayaking, houseboats, hikers, and fishing boats. There are lodges and resorts, hotels, motels, and campsites. In 2014, 239,000 people visited the park. At more than 218,000 acres, there's plenty of room for everybody.
"We have an under-loved and under-utilized National Park in our state," says Christina Hausman, executive director of Voyageurs National Park Association (VNPA). "Our hope is with a national conversation about our National Parks and their relevance to younger people and more diverse people, we can use that to spotlight our national park."
"Nature doesn't have to be one thing," Hausman says. "We can make it accessible to various levels of backgrounds and experience."
VNPA and the National Park Service are working on several projects to celebrate the centennial and make more Americans aware of the natural refuge that remains a little lost on the Minnesota-Ontario border. They are launching a campaign to reduce invasive cattails, and restoring a hiking trail that runs through one of the best areas in the park to see wildlife like moose and wolves, past one of its most iconic vistas.
The project to restore wetlands taken over by non-native hybrid cattails could have real benefits for fish and waterfowl. The invasive plants grow densely, harming fish spawning and the foundation of the food chain, and can fill in ponds that ducks and other waterfowl depend on while migrating.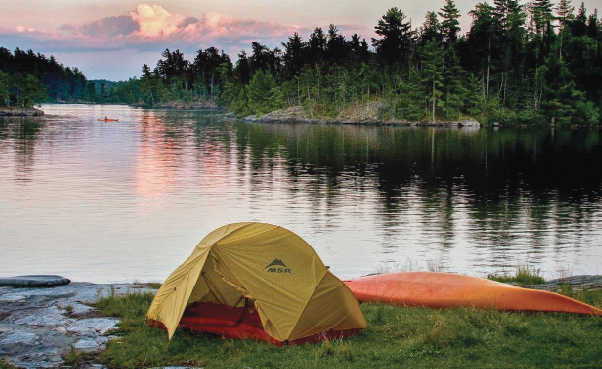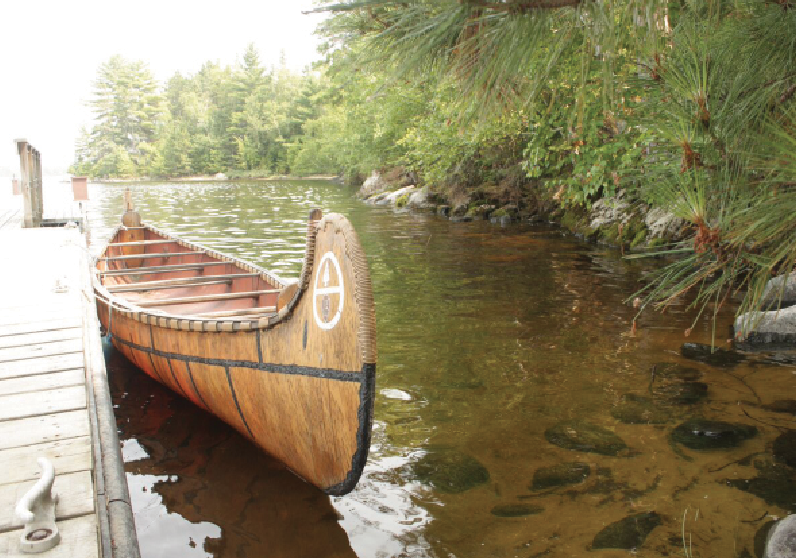 "VNPA has traditionally seen protection as protecting the park from outside threats, but protection also means protecting and restoring healthy habitats within the parks," Hausman says.
Native plants like wild rice, bulrushes and bur-reed will replace the cattails after eradication. The project will begin this summer with testing different removal methods in different locations.
Fixing boardwalks, clearing brush, repairing signs, and other renovations on the Cruiser Lake Trail not only make for a safer and more enjoyable hike, but represent a new way of funding National Park projects.
The Centennial funding that Congress appropriated depends on local matches. For VNPA, it has provided a chance to connect donors with worthwhile projects where their donations would be doubled by the government.
"Anytime we can double our impact by having federal funds match private funds, that's really the direction we want to take projects," Hausman explains.
Also this summer, for the fifth year, the "Teen Ambassador" program will bring high school kids to the park – including the 100th participant. Kids from both local schools and all over Minnesota take an online college course, camp, paddle, hike and explore topics including air and water quality, wildlife research, cultural and natural history, Park Service careers, and conservation and stewardship.
"At the core it's simple: the way you make an impact is getting a kid outside and everything else falls into place from there," Hausman says. "I've had an opportunity to be with ambassadors out on the Kabetogama Peninsula, when they see the night sky for the first time, and the impact is amazing."
The impact is broadened when the ambassadors return home and share their National Park experience with their classmates and communities.
"National Parks are no longer just looking inside their boundaries alone," says Doug Lowthian, who is serving as Centennial Coordinator at Voyageurs. "But are looking at how the park can be an asset to economic development and quality of life for surrounding communities."
Over the past seven years, Park Superintendent Mike Ward built strong relationships with International Falls and other communities around the park.
In his tenure, the Park opened up a new headquarters building in International Falls, in partnership with the city. It also implemented a campsite reservation system, as well as several other major initiatives.
Ward recently left Voyageurs as he returned to St. Louis to lead the Jefferson National Expansion Memorial, which includes the city's famous gateway arch. He made the move to be closer to family.
Hausman says the future presents "an opportunity to build on" Ward's relationships and successes. "The Centennial is a chance not just to celebrate the past hundred years but to look to the next hundred years as a time for collaboration on a regional basis," says Lowthian.
Hausman says inadequate budgets are one of the biggest opportunities to improve the future of the National Park Service. She knows of at least seven full-time positions at Voyageurs that haven't been filled for years, and says much more could be done to serve the public.
"Our park is chronically underfunded. It's amazing how our park staff stretch their resources," Hausman says, "In this Centennial year, Congress has been more generous with the NPS budget, but it's still not enough. We need Congress to build on this budget and step up like many park partners are."
Originally published in the Spring 2016 issue of Wilderness News.